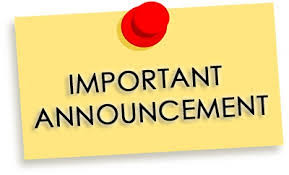 Due to an ongoing RCMP situation occurring in Old Hazelton near the river this afternoon, December 1, the Hazelton RCMP Detachment in the abundance of caution have advised School Administration and School District staff to use a procedure called "hold and secure" at Majagaleehl Gali Aks Elementary School and Hazelton Secondary School until such time as the RCMP can make a determination of risk.
We wish to assure you that all staff and students are safe.  We take every precaution to ensure the safety of our students and staff.
RCMP have recommended that students in walking distance to their homes be picked up at the school by their parents/guardians.  Busses are available for students who utilize bus transportation.
Parents and guardians who have further questions or concerns, should contact their School Principal for assistance.
The safety of our students and staff remains our priority.