A friendly reminder that February 26 is Pink Shirt Day!  The theme for this year's Pink Shirt Day is "Lift each other up" … a simple, but powerful message encouraging everyone to look beyond our differences and celebrate the things that make each and every one unique.  When we lift each other up, we see past the things that separate us and see instead the things that unite us as people.
While bullying affects so many people physically, emotionally and mentally, we know there are many students, parents, schools and community members that want to know what… Continue reading →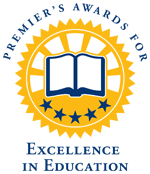 The Ministry of Education announced the 2020 Premier's Awards for Excellence in Education in late January 2020. The awards were created to recognize the enormous contributions of BC's exceptional teachers, administrators and support staff that are vital to the cultural, economic and social well-being of the province.
The Premier's Awards provide students, parents, teachers and other members of the community with an opportunity to celebrate those who make a real difference in BC Schools.
The awards are presented annually to exceptional education professionals in BC's school system working within the public, independent or First Nations school systems.
This year… Continue reading →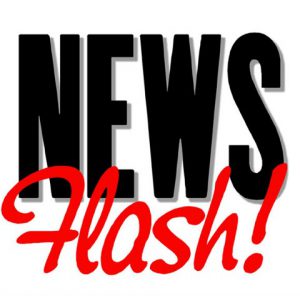 The Board of Education invites all interested parties to attend the following additional public consultation forums to provide input and share their views on action planning relating to the Independent Consultant's report and recommendations.  Members of the public who attend the public consultation forum will be asked to participate in a working session around the recommendations.
Tuesday, February 11, 2020 – 6:00 p.m. to 7:30 p.m.
Northwest Trades & Employment Training Centre (NTETC) – Meeting Room
(formerly the Thornhill Junior/Secondary School, 3120 Highway 16 East, Terrace)
 Tuesday, February 25, 2020 – 6:00 p.m. to 7:30 p.m.… Continue reading →
CMSD82 2020-2021 New Student Registration & Cross-Boundary Application Notice  (click on link to open)
School District 82 Policy 1030 outlines student attendance/catchment area procedures in accordance with Ministry of Education policies on Schools of Choice.  It is important that parents take note of specific deadlines defined within this policy and ensure the procedures listed below are followed:
Students must be registered at their catchment area school.
Cross Boundary/Out-of-Catchment Applications:  After registering at your catchment area school, applications must be received at your school of choice by

February 14, 2020

for the… Continue reading

In preparation for the 2020-2021 school year, the Board of Education is seeking the cooperation of parents/guardians in registering their child on the following dates.  Pre-registration is requested in order to provide the School District Administration the time to plan staffing to meet school needs.
Schools are open to take registration for Kindergarten from 9:00 a.m. to 12:00 p.m. and 1:00 p.m. to 3:00 p.m. between January 13, 2020 and March 13, 2020.
The School District will make every effort to place students who have registered by March 13, 2020 in their catchment area school.  Students registering after… Continue reading →
CMSD82 News Release – Board Rescinds Transition Plan to Re-assign Principals-Vice Principals 2020-21 School Year
The Board of Education for Coast Mountains School District 82 at its In Camera Board Meeting held yesterday afternoon, December 18, 2019 passed the following motion:
THAT the 2020-2021 Principal and Vice Principal Assignments remain status quo as of January 6, 2020 except in the event of resignations, retirements or other emergent situations as determined by the Acting Superintendent of Schools.
In an effort to formalize the school district's processes related to Principal and Vice Principal re-assignments, and in light of several recommendations… Continue reading →
In June 2019, the Board of Education for Coast Mountains School District 82 initiated a review to address concerns that were raised by students, parents, partner groups and communities. In order to ensure the process was objective and thorough, the Board of Education contracted Independent Consultant, Dianne Turner.
Ms. Turner was tasked to gather relevant information and provide recommendations for future actions to the Board of Education. The intent of this process was to address concerns raised within the school district and to identify processes moving forward, with the priority being placed on the well-being and learning of students… Continue reading →
Coast Mountains' schools and the Board of Education Office will be closed on Monday, November 11, 2019 in observance of Remembrance Day, and will re-open as regularly scheduled on Tuesday, November 12.
Remembrance Day assemblies will be held throughout our school district on Friday, November 8.
On this Remembrance Day, we pay tribute to those past and present who served our country with courage and compassion.  Lest we forget …
Dear Parents and Guardians,
I would like to welcome the school community to the 2019-2020 School Year!   We are looking forward to working with all of you this year on behalf of Coast Mountains learners, and continue to make progress towards our School District goals.
Shared Vision …"Coast Mountains School District: creating opportunities for learning, opportunities for life."
District Goals … Raise literacy and numeracy levels for all of our learners.  Graduation for every learner; crossing the stage with dignity, purpose and options.  Enhance learner engagement, opportunities and choice through personalized learning.
I look forward… Continue reading →
In preparation for the 2019-2020 School Year, please find the School Supplies Lists as provided by Coast Mountains School District schools: