In June 2019, the Board of Education for Coast Mountains School District 82 initiated a review to address concerns that were raised by students, parents, partner groups and communities. In order to ensure the process was objective and thorough, the Board of Education contracted Independent Consultant, Dianne Turner.
Ms. Turner was tasked to gather relevant information and provide recommendations for future actions to the Board of Education. The intent of this process was to address concerns raised within the school district and to identify processes moving forward, with the priority being placed on the well-being and learning of students… Continue reading →
Coast Mountains' schools and the Board of Education Office will be closed on Monday, November 11, 2019 in observance of Remembrance Day, and will re-open as regularly scheduled on Tuesday, November 12.
Remembrance Day assemblies will be held throughout our school district on Friday, November 8.
On this Remembrance Day, we pay tribute to those past and present who served our country with courage and compassion.  Lest we forget …
Dear Parents and Guardians,
I would like to welcome the school community to the 2019-2020 School Year!   We are looking forward to working with all of you this year on behalf of Coast Mountains learners, and continue to make progress towards our School District goals.
Shared Vision …"Coast Mountains School District: creating opportunities for learning, opportunities for life."
District Goals … Raise literacy and numeracy levels for all of our learners.  Graduation for every learner; crossing the stage with dignity, purpose and options.  Enhance learner engagement, opportunities and choice through personalized learning.
I look forward… Continue reading →
In preparation for the 2019-2020 School Year, please find the School Supplies Lists as provided by Coast Mountains School District schools: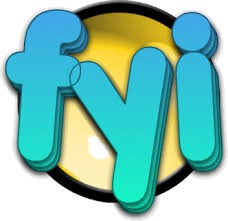 For your information … kindly note the 2019 District-Wide School Summer Closure is scheduled from 4:30 p.m. Friday, July 12 through to 8:30 a.m. Monday, August 12 inclusive to accommodate maintenance activities during that time.
Unless authorized by the our Facilities Department, the scheduling of summer extra-curricular events or activities held in school facilities must be coordinated outside of the 2019 District-Wide School Summer Closure period.  User groups will require special permission from the Facilities Department for access during the summer closure period.
Please note … FOB access for teaching staff will be turned off at 4:30 p.m.… Continue reading →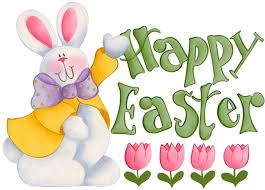 A reminder that all schools within Coast Mountains School District 82 and the Board of Education Office will be closed on Good Friday, April 19 and Easter Monday, April 22.
All schools will be back in session on Tuesday, April 23 as regularly scheduled.

Wishing all our students and staff a safe and happy Easter long weekend!
CMSD82 Board of Education Open Letter – March 12, 2019
In light of the recent renewal signing of the BC Tripartite Education Agreement: Supporting First Nation Student Success, the Board of Education for Coast Mountains School District 82 wishes to publicly declare its commitment to ongoing collaboration with communities in the school district to close the education outcome gaps between First Nations and non-First Nations students.
The renewed BC Tripartite Education Agreement is the result of an extensive engagement process between BC's First Nations Education Steering Committee (FNESC), Canada's Ministry of Indigenous Services and BC's Ministry of… Continue reading →
We have been advised that further repairs are required to the water main line at the school district's Majagaleehl Gali Aks Elementary School located in Hazelton.  As a result, the school will be closing at 12:00 noon today, February 27, in order to complete further repairs to the water main line to the school.
The additional repairs will be completed this afternoon/evening and the school will be open tomorrow, February 28.
 School staff are contacting parents/guardians regarding today's school closure at 12:00 noon and informing them of the availability of early bus… Continue reading →
For the information of CMSD82 parents and guardians in the Hazelton and Kitwanga areas.
Please note that all bus routes in the Hazeltons and Kitwanga are cancelled today, February 1 due to freezing rain and compact snow on the highways.
Schools will remain open for students to attend.
Parents/guardians should contact their School Principal should they have any further questions.

In preparation for the 2019-2020 school year, the Board of Education is seeking the cooperation of parents/guardians in registering their child on the following dates.  Pre-registration is requested in order to provide the School District Administration the time to plan staffing to meet school needs.
Schools are open to take registration for Kindergarten from 9:00 a.m. to 12:00 p.m. and 1:00 p.m. to 3:00 p.m. between January 14, 2019 and March 15, 2019.
The School District will make every effort to place students who have registered by March 15, 2019 in their catchment area school.  Students registering… Continue reading →