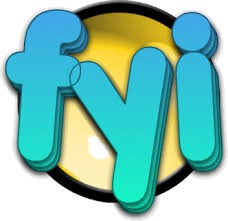 For your information … kindly note the 2020 District-Wide School Summer Closure is scheduled from 8:30 a.m. Monday, July 13 through to 8:30 a.m. Monday, August 17 to accommodate maintenance activities during that time.
Please note … FOB access for teaching staff will be turned off at 8:30 a.m., Monday, July 13 through to 8:30 a.m., Monday, August 17.  Staff that may require access during the 2020 District-Wide School Summer Closure, should contact their School Principal for assistance.  School Principals will continue to have FOB access during the summer closure period.
A friendly reminder … effective March… Continue reading →
In preparation for the 2020-2021 school year, please find the School Supplies Lists as provided by Coast Mountains School District schools:
CMSD82 News Release – HSS & NHES Administration Changes – August 1, 2020 to July 31, 2021
I am writing to share with you some interim changes effective August 1, 2020 in the administrative structures at Hazelton Secondary School and New Hazelton Elementary School.
Vince Dikaitis, Principal at Hazelton Secondary School has extended his current leave.  Paul Boisvert has been appointed Principal for Hazelton Secondary School effective August 1, 2020 through to July 31, 2021.
The school district is now actively seeking a Vice Principal for Hazelton Secondary School for the 2020-2021 school year (one-year assignment) and… Continue reading →
Today the following joint letter was released by five education partner associations in support of the Ministry of Education's K-12 Restart Plan on September 8.  This letter of support was distributed today to all partner groups, the Ministry of Education, and Media Outlets.
Joint Partners Letter of Support, MoE Schools Reopening Plan
The letter is signed by the presidents of the following education partner associations:
BC School Trustees Association
BC Confederation of Parent Advisory Councils
BC Association of School Business Officials
BC Principals' & Vice Principals' Association
BC School Superintendents Association
In response to the announcement today by the Provincial Health Officer and the Ministry of Education (as shared below) that the province will be moving to Stage 2 in its Re-Start Plan for September 8, Coast Mountains School District 82 is taking all necessary steps to plan for a safe return to school for all students and staff.
District staff is committed to communicating the specific plans for School District 82 on or before August 26 and will be working diligently from today forward to ensure schools are safe and ready for the return of students and staff.
CMSD82 Board of Education News Release – Janet Meyer Appointed Superintendent of Schools
The Board of Education is pleased to announce that Janet Meyer has accepted the Board's offer to assume the position of Superintendent of Schools on a permanent basis. Janet has been performing that role as Acting Superintendent since June 2019. Janet succeeds Katherine McIntosh, who is seconded to the Ministry of Education, and who will not be returning as Superintendent when that secondment ends.
Janet's appointment as Superintendent is the culmination of a long and varied career with School District 82, having worked in this… Continue reading →
A Message for CMSD82 Parents/Guardians:
The following open letter was sent to parents and guardians on May 28, 2020 regarding the transition to optional, part-time, in-class instruction as we move to Stage 3 of B.C.'s K-12 Education Restart Plan.
This letter includes information on the health and safety measures that are being implemented in schools, as well as information for parents/guardians who choose to keep their children learning at home. 
Open Letter to Parents-Guardians from Minister Fleming & BCCPAC President
We will continue to share further updates with you as we receive them.
Letter to CMSD82 Parents-Guardians from Acting Superintendent of Schools – May 22, 2020  (letter in PDF format)
Dear CMSD82 Parents and Guardians,
I would like to thank those of you who took the time last weekend to respond to one or both of our surveys and your feedback received regarding your thoughts on returning to school part-time. Your input is greatly valued and appreciated.
The Ministry of Education, in consultation with the Provincial Health Officer, Dr. Bonnie Henry, announced last week that we would be resuming face-to-face instruction on a part-time voluntary basis starting June 1, 2020.… Continue reading →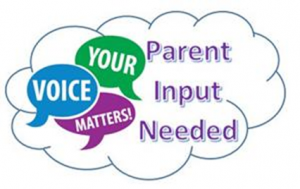 Dear Kindergarten to Grade 5 Parents & Guardians,
An announcement on the phased-in approach to resuming in-class instruction for students in Kindergarten to Grade 5 (K-5) will be made by Coast Mountains School District 82 in the very near future.  This will not be a return to normal.  It will be voluntary and part-time.  With only a few weeks left in the school year, we anticipate many K-5 students will not return to the classroom until September.   We are, however, exploring ways to safely return K-5 students back to school before the summer, to… Continue reading →

On May 6, 2020, the Government of British Columbia released the BC Restart Plan, which includes a plan to re-open schools.
As COVID-19 spread, governments everywhere took action to slow the rate of transmission, including reducing in-classroom learning.  For most British Columbians with young children, this meant having to stay at home to look after their kids.  While many workplaces have made work-from-home accommodations, that hasn't been an option for everyone.  Our schools and educators rose to the challenge with on-line instruction and resources to keep our kids learning, but this placed a heavy burden on… Continue reading →