CMSD82 Board of Education Open Letter – March 12, 2019
In light of the recent renewal signing of the BC Tripartite Education Agreement: Supporting First Nation Student Success, the Board of Education for Coast Mountains School District 82 wishes to publicly declare its commitment to ongoing collaboration with communities in the school district to close the education outcome gaps between First Nations and non-First Nations students.
The renewed BC Tripartite Education Agreement is the result of an extensive engagement process between BC's First Nations Education Steering Committee (FNESC), Canada's Ministry of Indigenous Services and BC's Ministry of… Continue reading →
We have been advised that further repairs are required to the water main line at the school district's Majagaleehl Gali Aks Elementary School located in Hazelton.  As a result, the school will be closing at 12:00 noon today, February 27, in order to complete further repairs to the water main line to the school.
The additional repairs will be completed this afternoon/evening and the school will be open tomorrow, February 28.
 School staff are contacting parents/guardians regarding today's school closure at 12:00 noon and informing them of the availability of early bus… Continue reading →
For your reading enjoyment, please find the second issue of the CMSD82 Innovates quarterly bulletin which shares innovative initiatives and projects within Coast Mountains School District 82.  To view the bulletin, please click on the link below:
CMSD82 Innovates Bulletin – June 6, 2018
This second issue features original and creative programs from schools across our district that strive to make a difference in the lives of our students.  We hope you will be inspired by these innovative and student-centered learning programs.
We encourage you to share the CMSD82 Innovates quarterly bulletin with students, families and… Continue reading →
Dear CMSD82 Employee,
On March 23, 2018 SmartFindExpress performed an update which has led to some on-call employees receiving calls but being unable to connect to the system.
Included in the update is the following new feature as shared by SmartFindExpress:
We have a new option that is not turned on for your district.  The option will need the sub to only enter their pin, and there is a playback to verify what was entered.  This new option has helped reduce many invalid entry phone issues for the subs.
You will want to… Continue reading
Dear CMSD8
2 Employee,
The second of two Curriculum Implementation Days for the 2017-2018 school year will be held on Friday, April 13.  These days are specifically dedicated to BC's redesigned K-12 curriculum.
The following Curriculum Implementation Day sessions have been planned in Hazelton, Kitimat, Terrace and Thornhill on Friday, April 13 … to view the program or "shape of the day" for these venues, please click on the links below:
Hazelton-Kitwanga K-12 Teachers – Hazelton Secondary School
Kitimat K-12 Teachers – Nechako Elementary School
Terrace-Thornhill-Stewart K-6 Teachers – NTETC
Terrace-Stewart Grades 7-12 Teachers – Caledonia Secondary School… Continue reading →
Last Friday, the B.C. government announced a change to BC's Family Day. Starting in 2019, BC's Family Day will move to the third Monday in February (instead of the second Monday of February).
In light of this announcement, the proposed 2018-2019 School Calendar was revised to reflect the BC Family Day date change effective 2019. As a result of this date change, the Curriculum Implementation Day scheduled on February 22 was rescheduled to February 15. The revised school calendar also reflects the June 21 National Indigenous Peoples Day, noting this is a Regular Day of Instruction.
Coast Mountains Board… Continue reading →
CMSD82 News Release – Hazelton Secondary School Fire Incident – April 12, 2017  (PDF Format)
A fire occurred at our Hazelton Secondary School this morning, April 12. The fire originated in the washroom area located in the A wing section of the school. Students and staff were quickly evacuated from the school. The fire was contained immediately with no injuries sustained to students or staff.
The Hazelton Fire Department attended to the fire and the Fire Marshall cordoned off the A wing section of the school for the completion of an investigation and related fire remediation. Fire… Continue reading →
CMSD82 News Release – Evangeline Maitland Passing, CMSD82 Employee  (PDF Format)
It is with heartfelt sadness that we share the passing of school district employee, Evangeline (Evie) Maitland on March 13, 2017 following a courageous battle with cancer.
A long-term employee, Evie held a teaching position at New Hazelton Elementary School at her passing, a position she assumed in September 2013.
Evie joined the school district in September 1997 assuming a teaching position at South Hazelton Elementary School. Her first assignment was teaching a Grade 1-2 Class. Throughout her years with Coast Mountains School District, Evie held… Continue reading →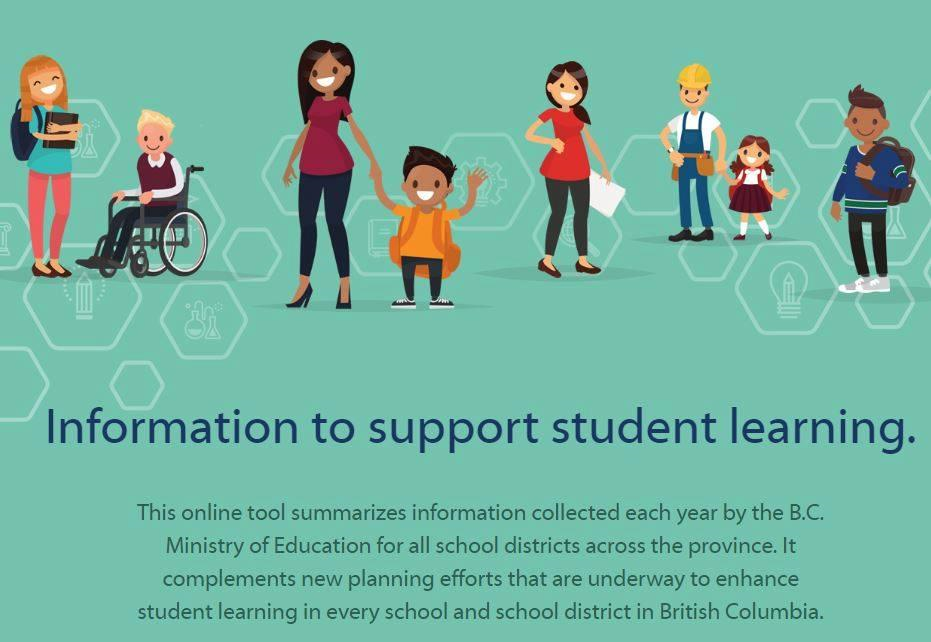 BC's Ministry of Education announced a new smartphone and tablet-friendly website will provide interactive information about student outcomes to make it easier for parents and students, as well as school districts, to understand and use information that will enhance education for students.
By this fall, information about individual schools will be available to give parents a better understanding about how their child's school is doing across the district.  Right now, access to measures of student success, such as grade to grade transitions, completion rates, foundation skills assessment results and other outcomes, in all districts is available to compare the… Continue reading →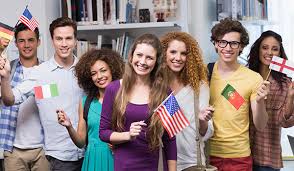 Homestay Families Wanted
(Article in PDF Format Poster)
Coast Mountains School District 82 and Northwest Community College are seeking homestay host families for international students.  Students from around the world are choosing to study in beautiful and pristine northwest BC and you can play an important role in making their Canadian experience truly unforgettable.
High school and college students want to experience high-quality, personalized education while experiencing local culture, discovering the great outdoors and enjoying the safety and friendliness of smaller communities.  Help us show them our true regional hospitality by becoming a homestay family.
Living… Continue reading →