In late January-early February 2020, the school district's School Calendar Committee was convened to develop a School Calendar for the 2020-2021 school year.
The Board of Education approved the 2020-2021 School Calendar at its February 26, 2020 Regular Board Meeting with final approval received from the Ministry of Education on May 7, 2020.
The first day of school for the 2020-2021 school year will be Tuesday, September 8, 2020.
Please find the 2020-2021 School Calendar with non-instructional days, a district in-service day, early dismissal days, spring and winter breaks, etc.  A backgrounder page is also provided outlining details… Continue reading →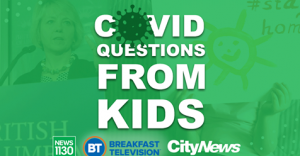 Provincial Health Officer, Dr. Bonnie Henry and Minister of Education, Rob Fleming will be answering questions from children about COVID-19 during a virtual town hall that will be live streamed on Saturday, May 2 from 1:00 p.m. to 2:00 p.m. on  News 1130's Facebook page.
Details about the event and instructions for children to submit questions can be found on City News and News 1130's website.
This event will be posted to CMSD82 school websites and shared with our District Parent Advisory Council (DPAC) and School PACs for the information of parents and guardians.
Dr. Bonnie Henry, Provincial Health Officer has prepared a special video address to thank teachers, educational assistants and school staff for all their work during these unprecedented times.
As we continue to flatten the COVID-19 curve in B.C., Dr. Henry shares it is crucial that we maintain the supports established for the children of essential service workers and make sure we continue to expand the provision of in-person support for vulnerable students, and students with disabilities and diverse abilities.
Please watch Dr. Henry's video and share with your colleagues.
As part of our continued efforts to communicate regularly with staff, parents-guardians and school communities, please find a video message from our Acting Superintendent of Schools, Janet Meyer issued April 9:
By continuing to work together, we are confident that we will find the way forward together.
Wishing you a Happy Easter!  Let's remember to continue to flatten the curve by adhering to social distancing over the Easter Long Weekend.  Stay safe and be well.

Coast Mountains School District would like to make parents and guardians aware that teachers will be making phone calls to students and parents, and many of these calls will not be coming from your school's phone number.   Some of the calls may show up as No Caller ID.
The school district would like to request that you please consider answering these calls over the next while as it could be a teacher attempting to contact you.
If by the end of this week, parents or guardians who have not had any contact from your school(s), or the… Continue reading →
A Message for CMSD82 Staff, Students & Families
Coast Mountains School District 82 continues to work closely with the Provincial Health Officer, the Ministries of Health and Education, and Northern Health in monitoring the spread of the novel coronavirus (COVID-19).  We all play an important role in preventing the spread of COVID-19 within our school communities.
We share some general operation details for your immediate information, in an effort to provide up-to-date information on COVID-19 and the impacts to our school district:
As we prepare to support student learning from a distance, schools are not open to students, the… Continue reading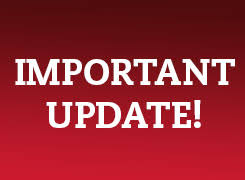 A Video Message Update from Acting Superintendent of Schools for Staff, Students and Families
There are many questions about what will happen on Monday, March 30 for CMSD82 staff, students and families in the wake of the news that in-classroom instruction has been suspended until further notice.
Coast Mountains School District 82 is committed to regular communication with families and students, and with staff in the school district during this unprecedented situation and we ask for everyone's patience as the school district prepares our continuity of learning plan.  Schools remain closed to the public as school staff make… Continue reading →

We share the following joint letters issued on Sunday night, March 22 from the Minister of Education, Rob Fleming and BCTF President, Teri Mooring written to Teachers and from the Minister of Education and CUPE BC President, Paul Faoro written to CUPE members regarding the impact of COVID-19 and its impact on schools, students, teachers and support staff.
To view these letters, please access the following links:
Minister of Education-BCTF President Joint Letter – March 22, 2020
Minister of Education-CUPE BC President Joint Letter – March 22, 2020

For parents and guardians, a new government website (click on link to open) has been launched with up-to-date non-clinical information on COVID-19.
British Columbians can also use the new provincial phone service by calling 1-888-COVID19, available seven days a week from 7:30 a.m. to 8:00 p.m., with information in over 110 languages.
Specific public health questions re COVID-19 should be directed to your local health authority for response.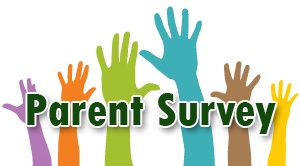 A Message for CMSD82 Parents & Guardians:
In light of the provincial government's announcement on March 17, 2020 suspending in-class instruction at all BC schools to stop the spread of the coronavirus (COVID-19), we share this quick survey with parents/guardians to collect information.  Further information regarding the continuity of learning for our students, or what school will look like, will be communicated to parents/guardians after Spring Break.  Additionally, we seek information from parents/guardians involved in essential service work and whether they have child care arrangements in place.
Parents/guardians can access the following link to complete… Continue reading →